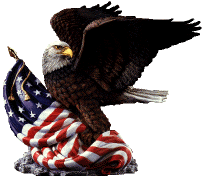 ELECTRIC 007
Professional Local Electricians You Can Trust !

1-800-707-0753 / 818-279-2159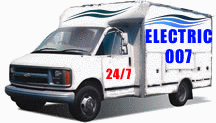 State License # 848290

We Accept:
Copyright © 2008 Electric 007.All rights Reserved.Contact us at 1 800-707-0753
Seniors & Military Discount
Toll Free :1-800-707-0753 / 818-279-2159
Excellent electrical service: "I Called to Electric 007 , made an appointment, they were prompt. The repairman was professional and courteous, and did the work in a very timely fashion".


Alfred M., L.A



Electric 007 is a local favorite of mine: "They were on time and on budget and they provided excellent quality of work and I truly would recommend them" .


Nash V., Beverly Hills



Electric 007 is one you can count on:Great response time and flexible appointment hours. Job was straightforward and completed as expected".


Jan A., Brentwood



I couldn't be happier with their service! The electrician was very friendly, knowledgeable, and efficient. I was especially pleased with the way that he explained everything he was doing. He was very honest about what needed to be done. I recommend ''Electric 007'' to anyone who asks, and use them for all of my electrical work.


Jilly B., Encino



With Electric 007 I have found the best service here. The prices are reasonable, the electricians are helpful and honest and the work has all been top notch. Thank you.


Mick J., Granada Hills



I sincerely recommend Electric 007 to anyone who needs any kind of electrical work done around the house to call them immediately. They are very affordable and get the job done before you know it. Sincerely recommend.


Gissella H., Calabasas



Electric 007 did a great work for me, finished on time, stayed within budget. I will definitely use them again !


Edd T., Canoga Park

TESTIMONIALS
THE BEST #1 ELECTRICAL COMPANY